A shoe with soul
If you come to Saona take a look at our feet. You'll see that we've recently included this shoe as part of our team's wardrobe, and we want to tell you why it's so special. And it's not the only change: from now on our Menu will also be available in Braille. An action that represents our values, our eagerness to naturalize inclusion and give back to society part of the love it gives us.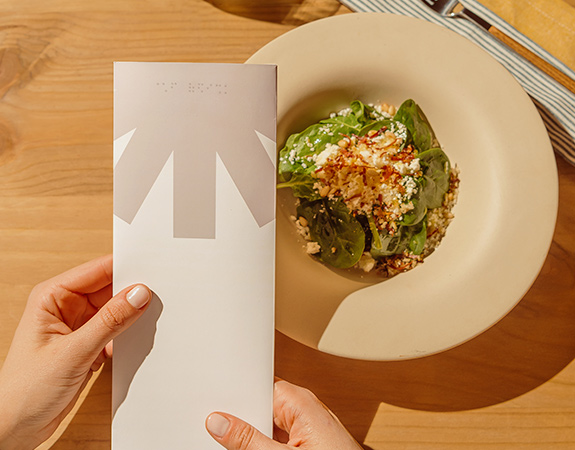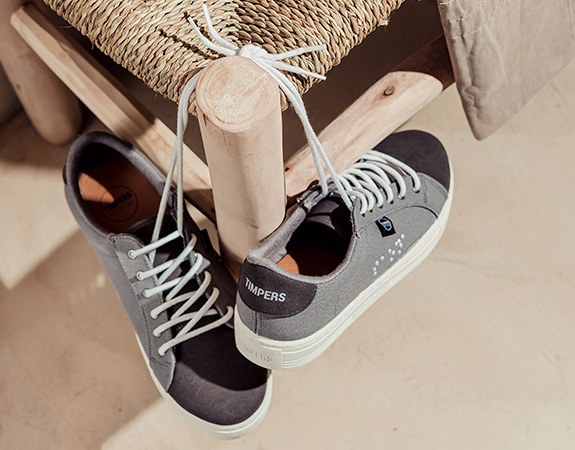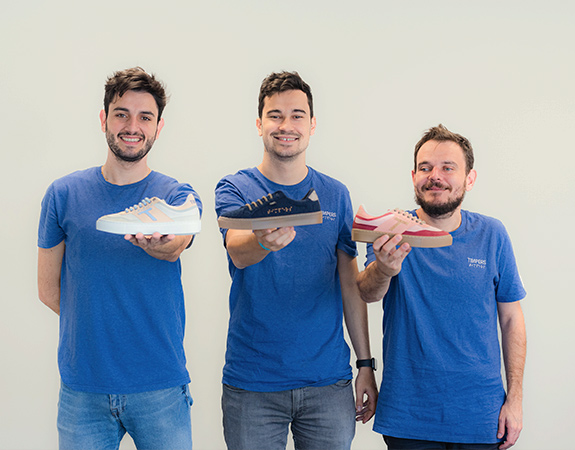 Why Timpers?
Timpers is a footwear brand composed entirely by people with some kind of disability, or rather special ability. Its long-term purpose is to improve the working and social conditions of these people; to normalize the capabilities in the work environment and, above all, to make them visible as something extremely positive, so that they are present in all areas of life in a much more natural way, starting with our Saona restaurants.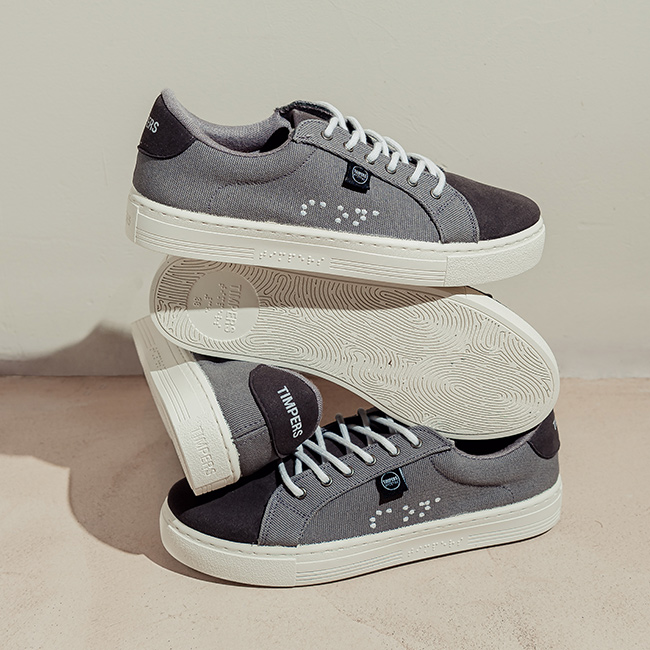 The slipper
Under these premises, we have created a special Saona x Timpers model for our restaurants, with a production process largely manual and totally sustainable from recycled materials, in tune with our purpose of caring for the oceans. Everything starts from an idea, a drawing, to the final product.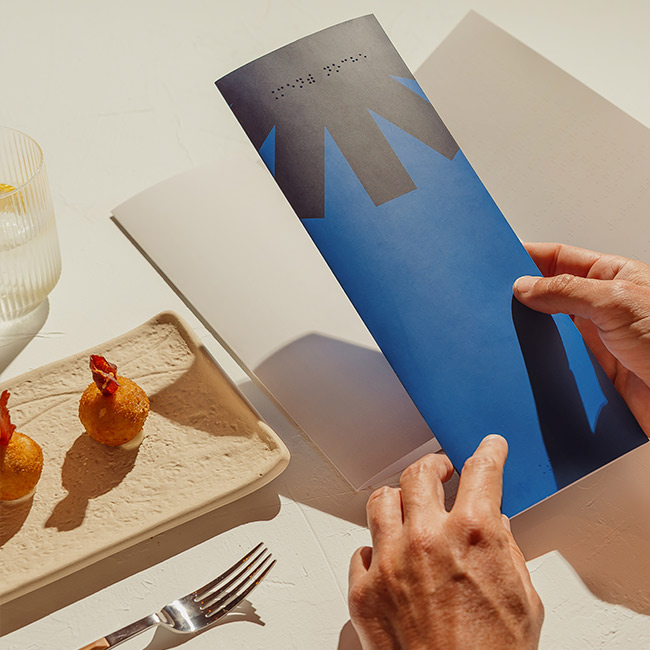 The Menu
In line with this action we have decided that from now on our Menu will be available in Braille to give greater autonomy to people with blindness. Because sometimes such simple details can make a big difference.
Saona Commitment
The task of naturalizing inclusion requires that we contribute everything we can to society and the environment. Our Love of the Mediterranean has a lot to offer, and Timpers is now an important part of this commitment.