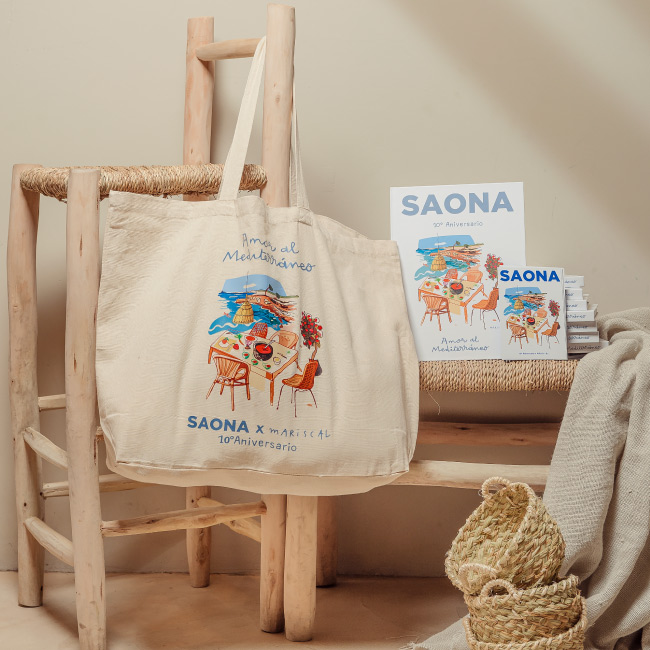 10 years of love for the Mediterranean
A whole decade together! Ten years of creativity, nonconformity, awareness, differentiation, tradition and innovation, naturalness, good people... in short, ten years of your usual Saona, which has grown more than ever.
We celebrate this decade full of people and unique moments with the participation of one of the great artistic references of the Mediterranean: Javier Mariscal. We asked him to synthesize that essence of ours in an illustration, and this has been the result.
A work that illustrates the cover of our book, as well as postcards and a limited edition tote bag that we will raffle in our networks.
The history of Saona in 10 chapters
In these ten years of Saona there have been smiles, tears, illusion, surprises and, above all, names and surnames that have made this small dream a huge reality. Moments and people that are narrated in this book, which reviews the history of Saona from its beginnings until today.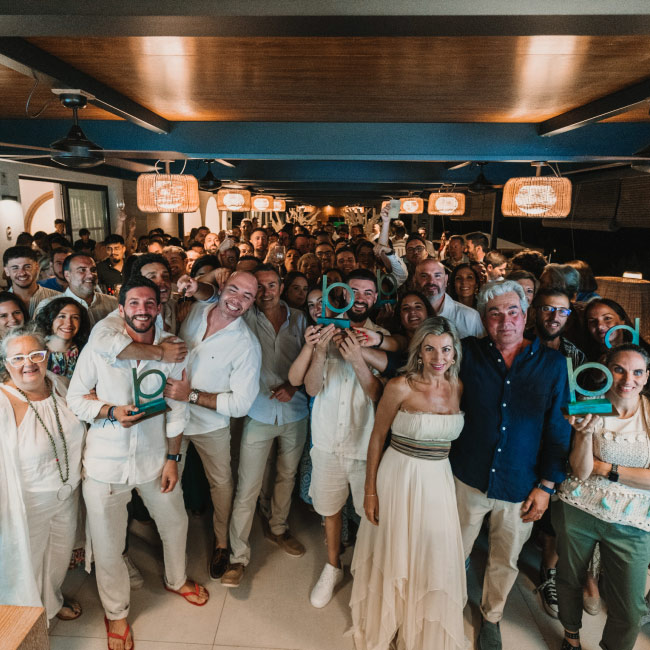 This is just the beginning!
This year is very special for us and full of surprises. Keep an eye on our networks to be aware of all the news, openings, special actions, promotions and much more.