The Loggerhead Turtle Exhibition
The Loggerhead Turtle Exhibition
Get a dinner for two
Have you seen the big turtle at the entrance of the restaurant?
Take a photo or video of the Exhibition, and tag @gruposaona on Instagram (Post or Stories) indicating how you are doing your bit to make the Mediterranean a better place.
The most interesting photos and videos will be awarded with a dinner for two at Saona.
With this action we want to raise awareness about the protection of this endangered marine species, so important for the Mediterranean Sea.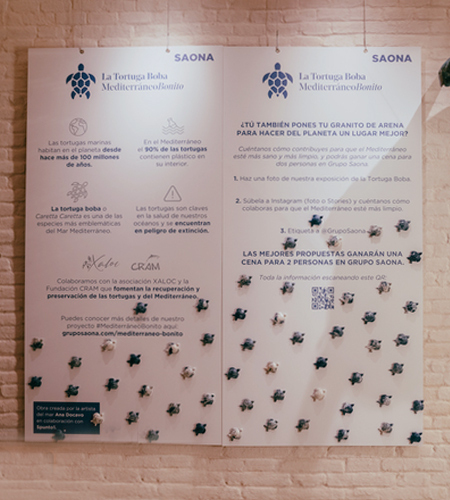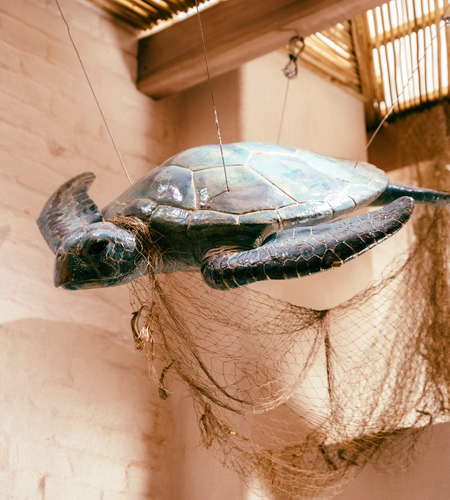 Saona and the Loggerhead Turtle
Our commitment to the Mediterranean is in our DNA and at Saona we are aware that many marine species are in danger of extinction and are of vital importance for the health of the oceans. For this reason, one more year we continue to collaborate with initiatives that allow us to take care of the marine ecosystem.
From Saona we want to contribute to the conservation of the Loggerhead Turtle, so that its habitat, the Mediterranean, is healthier, cleaner and more beautiful.